We had our first bout of crazy (i.e. regular) Vancouver rain/deluge/drizzle/sleet this weekend. Boo. But on one of the rainiest days I looked out my window, and the lawn was dotted with these fairy-tale mushrooms. 
Can't you just see Hansel and Gretel skipping around them?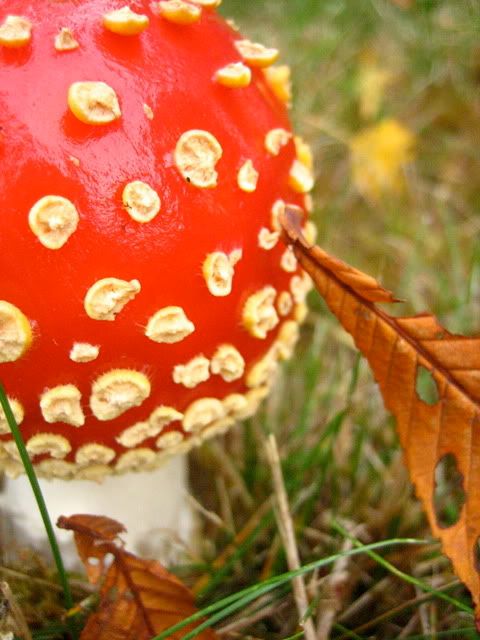 We need a resident gnome.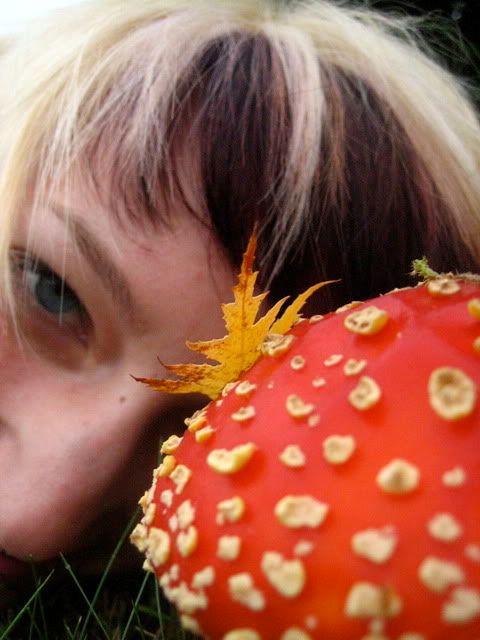 Kristen contemplates the leaf...
So pretty...