On 41st Street, there is this wondrous place called
The Hills
Although we should have been doing piles of other things, we decided that we were in the mood to go spend lots of money on beautiful and expensive things.
There were lots of beautiful things. Cowichan knit sweaters, colorful moccasins, fred perry bags, blue skinnies...
But I bought hand warmers. Because I love hand warmers.
I realize that they kind of give off a hobo vibe, even if they cost you forty bucks and have a nice pattern. But they are so cozy. And what better things to drink mint hot chocolate with than mittens?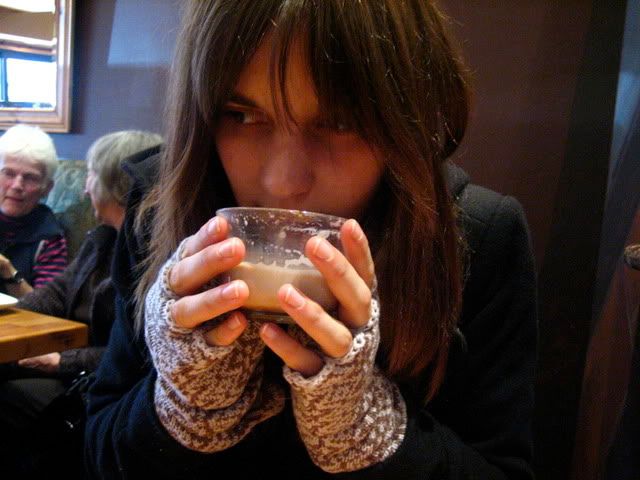 For all you know, this is a bucket of porridge and I haven't eaten in five days and the ladies behind me just gave me two quarters and a penny and told me not to spend it on drugs. But I have warm mittens.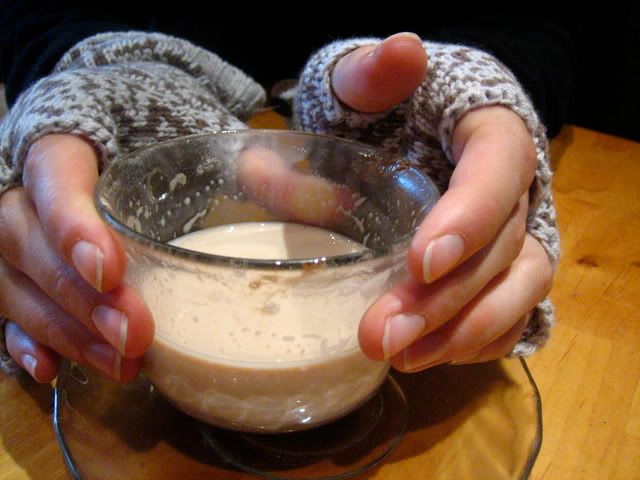 Behold! The mittens are by Echo. I believe you can find some of their other stuff
here
Kristen is wearing my Urban Outfitter mittens from last year. They say 'deer' on them and make me happy and warm.
the sunny-sun shine outside.