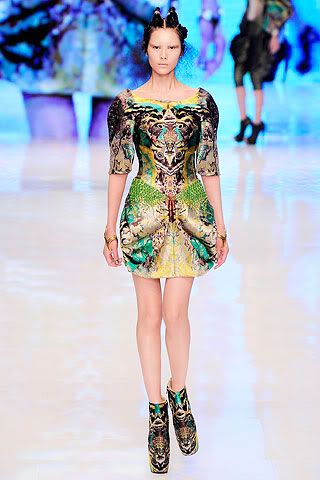 I think I'd kind of like to live in this world...
Although I wonder (as everyone does) how easy are those to walk in?
As far as definitions and blanket statements are concerned, I see fashion as something you put on in the morning and have to walk around in all day. Art, on the other hand, is a concept that may vary in the success of its descent into practical life. 
Obviously the line between the two can be blurry, but I think Mr. McQueen has placed himself quite comfortably in the latter.